Wednesday, February 17, 2010
ClipnGoCoupons - St. Patricks Day

Win $1,500 in Groceries and Print $75.00 Worth of Coupons!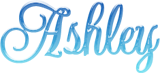 at 9:24:00 AM


Popular Posts
The Bellingham Diaper Bank is a ministry of First Congregational Church of Bellingham - United Church of Christ (FCCB).  We collect diaper...

I recently had made a post about  why I left Melaleuca . I stated how I still loved their products, but they were too expensive for me to...