Thursday, January 14, 2010
On sale at
Toys R Us
for $24.99 with FREE shipping if you choose the bill me later option.
Thanks Steals and Deals!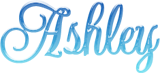 at 12:54:00 AM


Popular Posts
LOUISIANA New Orleans Habitat for Humanity HUD in Louisiana OTHER (anywhere) Rainbow Housing Assistance Corporation   Rent Assistance...

I recently had made a post about  why I left Melaleuca . I stated how I still loved their products, but they were too expensive for me to...