Saturday, August 22, 2009
www.changingyourclothes.com


a great (and $ saving way) to get rid of what you no longer need and get what you do.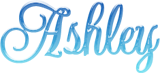 at 3:26:00 PM


Popular Posts
Some great new educational toys have been developed for children over the last few years. Substituting ordinary toys with toys that are de...

Celibre specializes in Los Angeles Dermatology . One of their specialties is laser hair removal . At Celibre, you can feel safe w...