Saturday, August 22, 2009
www.changingyourclothes.com


a great (and $ saving way) to get rid of what you no longer need and get what you do.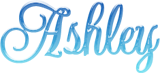 at 3:26:00 PM


Popular Posts
The Bellingham Diaper Bank is a ministry of First Congregational Church of Bellingham - United Church of Christ (FCCB).  We collect diaper...

By Claire Coshan Christmas is a tough enough time even without any children, but things are made so much more complicated when you have ...