Saturday, August 22, 2009
www.changingyourclothes.com


a great (and $ saving way) to get rid of what you no longer need and get what you do.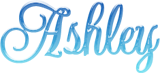 at 3:26:00 PM


Popular Posts
It is definitely normal for any parent to worry when they bring a new baby home. You may not have confidence in your skills yet and be n...

By Seth Czarnecki Reviewed by QualityHealth's Medical Advisory Board   Picture the scene from TV. A patient suffering from some menta...