Saturday, August 22, 2009
www.changingyourclothes.com


a great (and $ saving way) to get rid of what you no longer need and get what you do.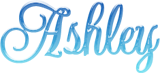 at 3:26:00 PM


Popular Posts
Prescription painkiller use kills about 45 people every day across the United States. The National Safety Council says employers need to ...

As America's economic landscape continues to change, more women are considered the  breadwinners of their families —in fact, nine out o...