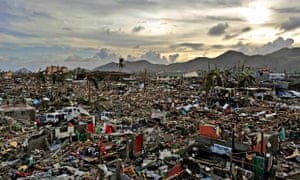 Did you know that
22 million people worldwide
were displaced by natural disasters in 2013 alone? Although
rescue groups
make every effort to protect the well-being of people enduring these hardships, I recently learned there is so much we can do ourselves ahead of time to prepare for the worst.
With this in mind, I felt compelled to build a list of resources that will educate the public on the many ways we can protect ourselves should disaster ever strike. I also thought you
would find this potentially lifesaving information valuable as well, so please do share it!
It's crucial for your entire household to know your family's plan of action should you be caught in inclement weather, and this resource provides helpful information on how to involve and care for your children in this situation.
Our animal companions are important family members, and special care should be taken to keep them safe in an emergency.
Many of us are now caring for our senior relatives, whether they live nearby or share our homes. This article from AARP offers insight on how to help ensure their safety.
Unfortunately, lightning is a force of nature that's always in season. This guide will thoroughly educate you on how to protect your home and family members from the dangers of lightning.
Tornadoes come without warning, so it's critical to have a safety plan in place should you ever hear those dreaded warning alert sirens.
The strong winds and torrential rain that are characteristic of hurricanes can have major impact when they make landfall. This preparedness plan will help you feel ready before, during and after the storm.
While we can't prevent disastrous weather from occurring, we can certainly take action in protecting ourselves and our loved ones should the worst ever happen. Thank you so much for helping us share this vital information!