Tuesday, March 2, 2010
2010 Entertainment Book

Now 50% Off + Free Shipping!!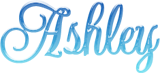 at 8:10:00 AM


Popular Posts
Being in college can be a challenging time; especially if you are a parent and working on top of trying to get your education. You have...

  Thirty-One Gifts  is a company that Celebrates, Encourages, and Rewards women. As a consultant, the opportunity is unlimited, and y...