Wednesday, February 17, 2010
WinningSurveys - Win your own Pot O' Gold - $50,000!

Win your own pot o'gold - $50,000!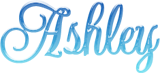 at 9:31:00 AM


Popular Posts
I recently had made a post about  why I left Melaleuca . I stated how I still loved their products, but they were too expensive for me to...

Hello Glow-Getters! The latest trend in beauty is unleashing a natural radiance. We have two hot new products now available in our Bri...