Wednesday, February 17, 2010
WinningSurveys - Win your own Pot O' Gold - $50,000!

Win your own pot o'gold - $50,000!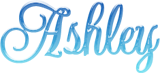 at 9:31:00 AM


Popular Posts
New York, NY — New national lifestyle publication SELECT: Your City's Secrets Unlocked (SelectCityMag.com) debuted today, offering reader...

As America's economic landscape continues to change, more women are considered the  breadwinners of their families —in fact, nine out o...