Friday, February 19, 2010
The
home plans
and More website sells thousands of home plans and project plans. Search through all of the architectural styles available.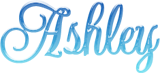 at 8:03:00 PM


Popular Posts
I recently had made a post about  why I left Melaleuca . I stated how I still loved their products, but they were too expensive for me to...

Shari Crisco built a website to stream her award-winning breastfeeding DVD class online, as an instant solution for new parents without a ...