Monday, January 11, 2010
Entertainment Book 2010
2010 Entertainment Books are now 35% Off and Shipping Included!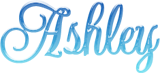 at 11:20:00 AM


Popular Posts
I recently had made a post about  why I left Melaleuca . I stated how I still loved their products, but they were too expensive for me to...

Organizers Planning for More Than 100,000 Attendees at the Second Annual Fried Chicken Festival in September 2017 New Orleans  ...