Monday, January 11, 2010
Entertainment Book 2010
2010 Entertainment Books are now 35% Off and Shipping Included!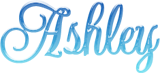 at 11:20:00 AM


Popular Posts
It is definitely normal for any parent to worry when they bring a new baby home. You may not have confidence in your skills yet and be n...

By Seth Czarnecki Reviewed by QualityHealth's Medical Advisory Board   Picture the scene from TV. A patient suffering from some menta...