Saturday, January 30, 2010
Donate a pair of used jeans and Aeropostale will give you
25% off your purchase of new jeans
! How cool is that?! This offer ends 2-14-2010.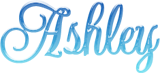 at 10:38:00 PM


Popular Posts
Organizers Planning for More Than 100,000 Attendees at the Second Annual Fried Chicken Festival in September 2017 New Orleans  ...

Too much caffeine caused the death of a 16-year-old high school student from South Carolina who collapsed during class last month, ac...