Saturday, January 30, 2010
Donate a pair of used jeans and Aeropostale will give you
25% off your purchase of new jeans
! How cool is that?! This offer ends 2-14-2010.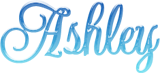 at 10:38:00 PM


Popular Posts
Attention! This is a " Public Cervix Announcement ": Menstrual cups are seeing a wave of popularity like never before and to celebrate,...

New York, NY — New national lifestyle publication SELECT: Your City's Secrets Unlocked (SelectCityMag.com) debuted today, offering reader...