Monday, August 31, 2009
1)
*MY GIVEAWAY* Box of Freebies!
-Ends Sept 29, 2009
2)
*MY GIVEAWAY* $14 in Formula Checks (Similac & Nestle)
-Ends Sept 4, 2009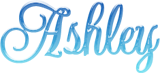 at 12:29:00 PM


Popular Posts
It is definitely normal for any parent to worry when they bring a new baby home. You may not have confidence in your skills yet and be n...

The Bellingham Diaper Bank is a ministry of First Congregational Church of Bellingham - United Church of Christ (FCCB).  We collect diaper...