Monday, August 31, 2009
1)
*MY GIVEAWAY* Box of Freebies!
-Ends Sept 29, 2009
2)
*MY GIVEAWAY* $14 in Formula Checks (Similac & Nestle)
-Ends Sept 4, 2009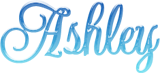 at 12:29:00 PM


Popular Posts
Attention! This is a " Public Cervix Announcement ": Menstrual cups are seeing a wave of popularity like never before and to celebrate,...

New York, NY — New national lifestyle publication SELECT: Your City's Secrets Unlocked (SelectCityMag.com) debuted today, offering reader...